QoS
Quality of Service is always a challenging topic. QoS in IP networks is a synonym for 'classifying/marking/prioritising' and is supposed to i.e. ensure the quality of a VoIP connection by routing these packages through the network with a high priority. A successful implementation of QoS needs a proper plan, including answers to the following questions:
Who is responsible to define the application for the different queues?
Who is responsible if an application slows down due to QoS dropped packets?
How to ensure an application (e.g. VoIP) is marked for the right class and utilizes the right queue therefore?
Is the traffic marked correctly or are QoS values rewritten in the network?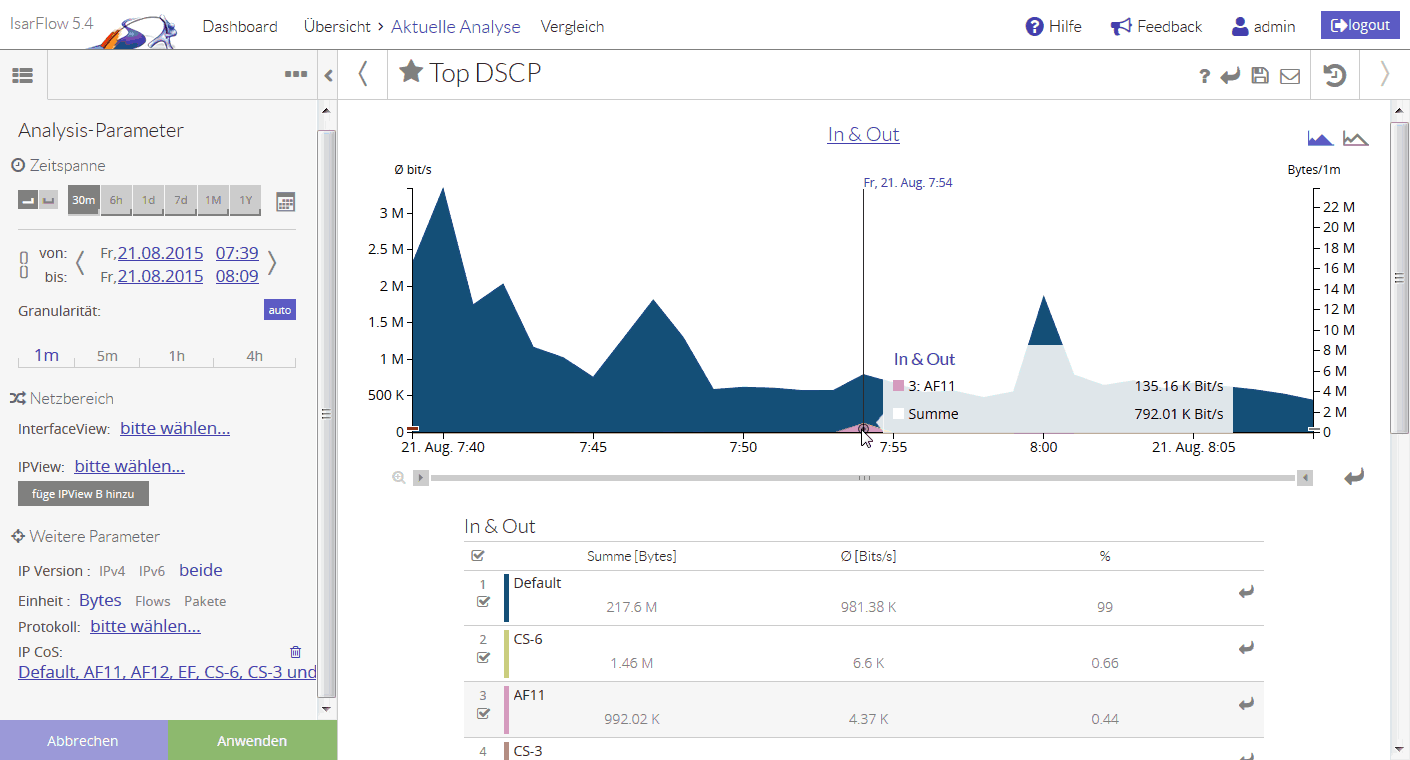 IsarFlow combines Netflow data with information sourced by the SNMP QoS MIB. Therefore it offers detailed analyses and classification of the data flows for QoS values (ToS/DSCP/IP-precedence).
IsarFlow shows QoS-related packet drops at a glance.In addition to reading the values from the cbQoS SNMP MIB IsarFlow offers some unique features in the area of QoS monitoring:
IsarFlow reconstruct the active QoS policy from the SNMP MIB
The view is separated according to In/Out and Service-Policy
Even multi-level hierarchical service policies of any depth (!) can be displayed easily
IsarFlow determines the hierarchical order of the relevant QoS information automatically
Even if the information about the bandwidths per class is configured in percentage on the router, IsarFlow calculates the absolute bandwidth values from the configuration
Index-changes in the MIB (router reconfiguration, reload, and interface-exchange) are detected automatically and the internal data structures are updated accordingly. The class utilizations can be tracked over long periods of time even if the indexes change in the meantime.
IsarFlow supports interface bandwidth or bandwidth - limiting QoS mechanisms such as Shaper or Policer.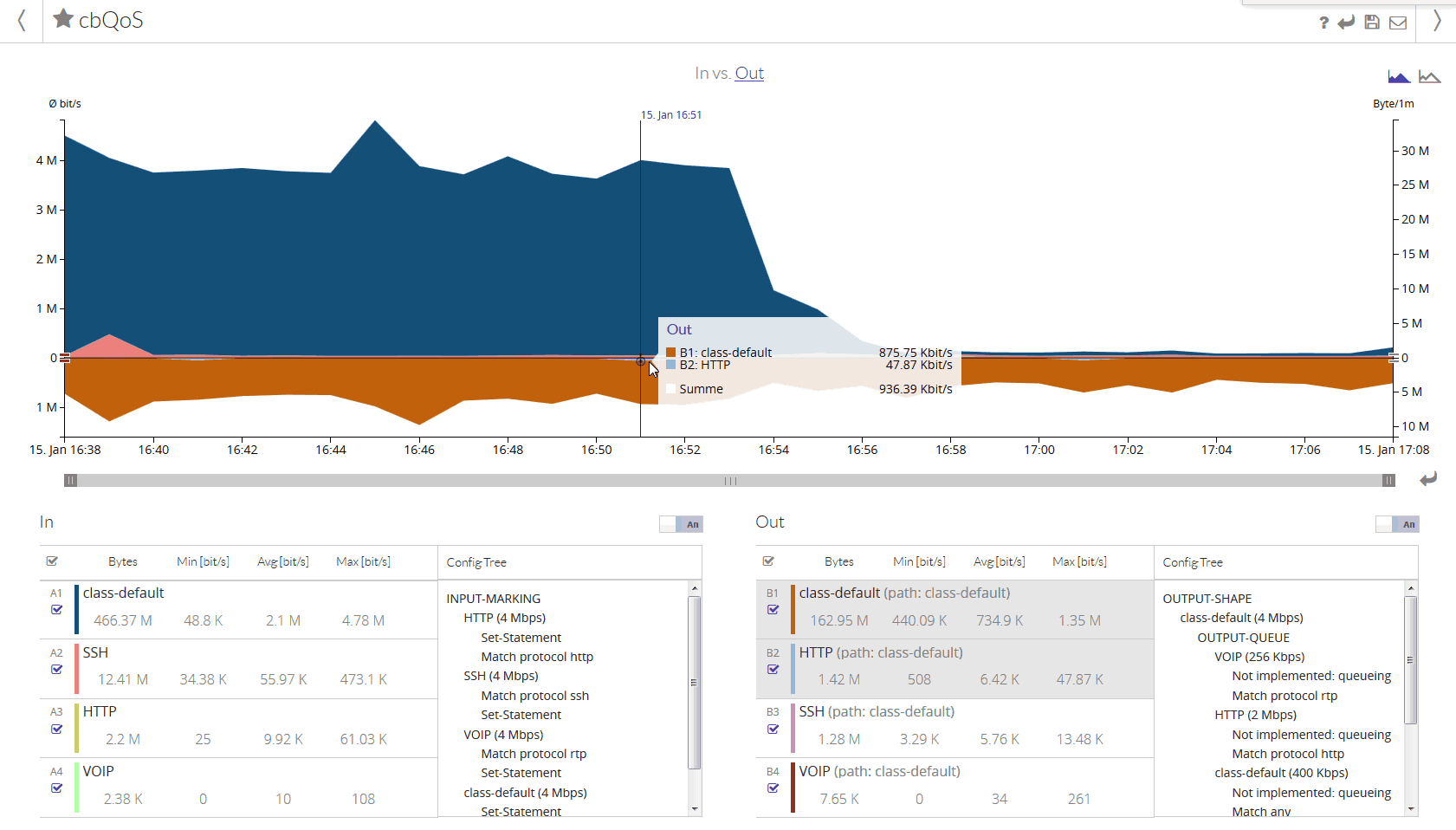 IsarFlow is very helpful to find answers to the questions mentioned above or to verify the compliance with definitions in the operational network.